GoDark Chocolate
Regular price
Sale price
$70.00
Unit price
per
Sale
Sold out
Place your order via Chat
81% Dark chocolate Snack
The perfect balance of bitterness and dry fruits notes. Stone-ground with
only 20% of sugar, increase the thickness and elevate the mouthfeel for a
sweet dark chocolate experience.
FLUIDITY: 4/5

INGREDIENTS
Cacao, sugar, cacao butter

Vegan l  Paleo l Keto  l Gluten-free 
x No  emulsifiers 
x No soy lechitin 
x No artificial or natural flavors
x No sugar alcohols 
x No palm oil 
x No vanilla extract
Share
View full details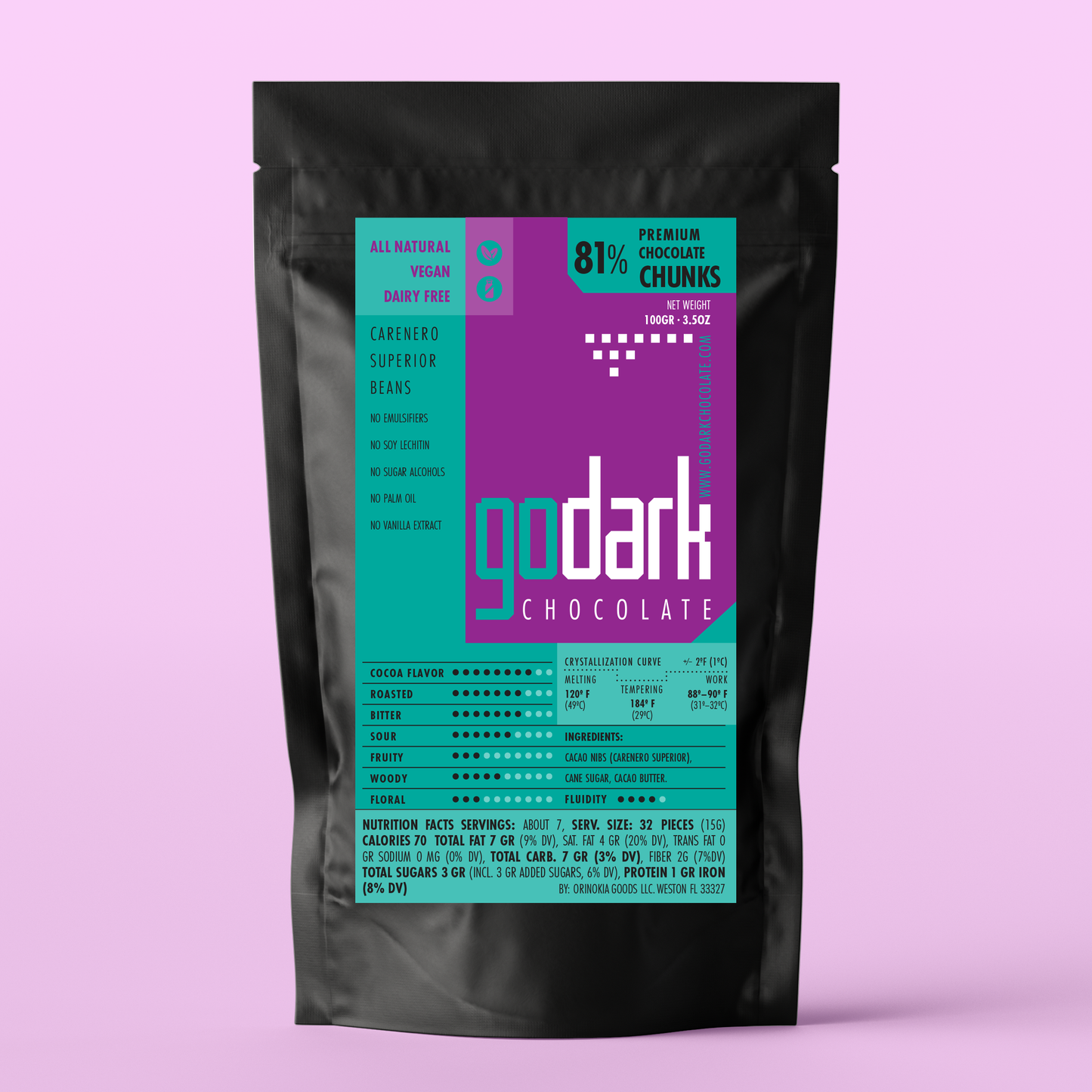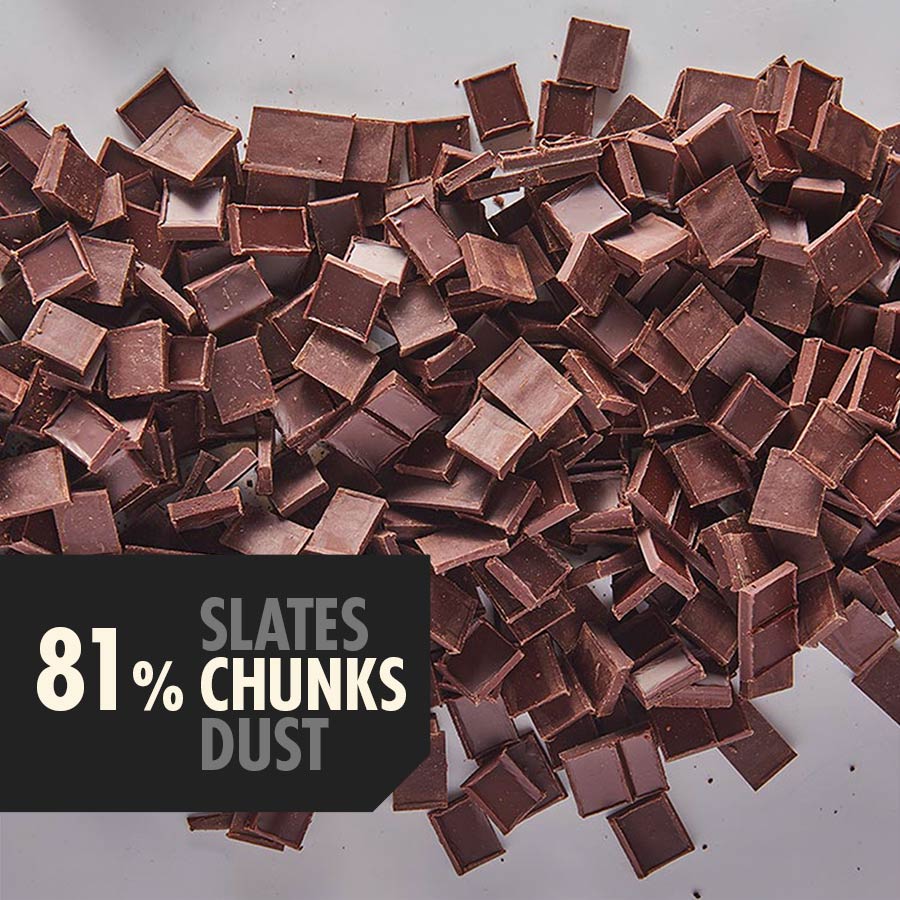 PRODUCT DETAILS
Sugar-free

Stone grounded with pure Stevia extract and erythritol.
For monkfruit options, please contact us.
Plant-based and Dairy free

Our production place is free of dairy using only organic certifyed Coconut, Almond, and gluten free Oats.
Ideal for

Tempering, dipping, baking, frozen deserts, and ice cream.  
Kosher Pareve style

All of our ingredients are Kosher Pareve certified. We are on our way to getting certified as well.